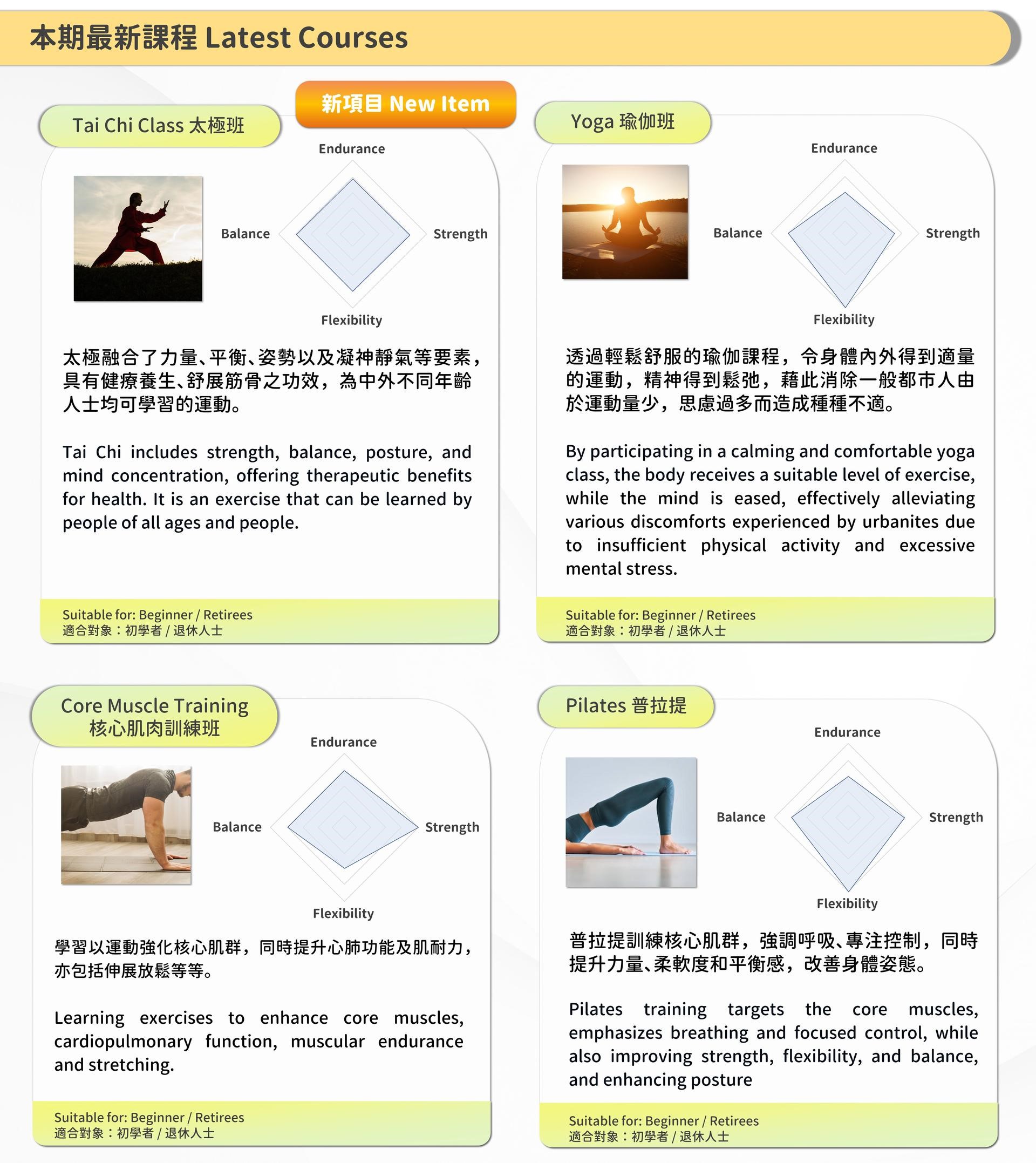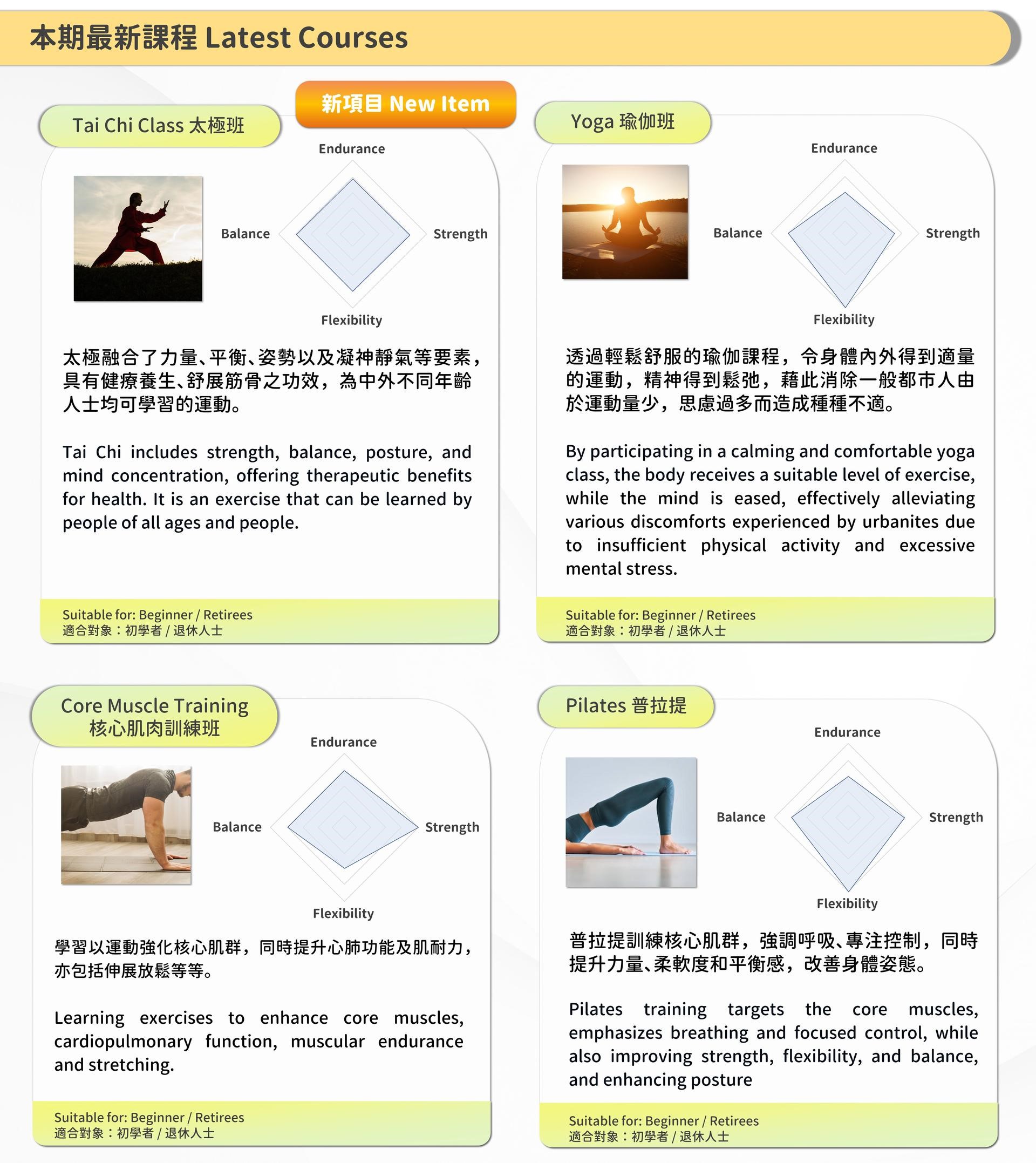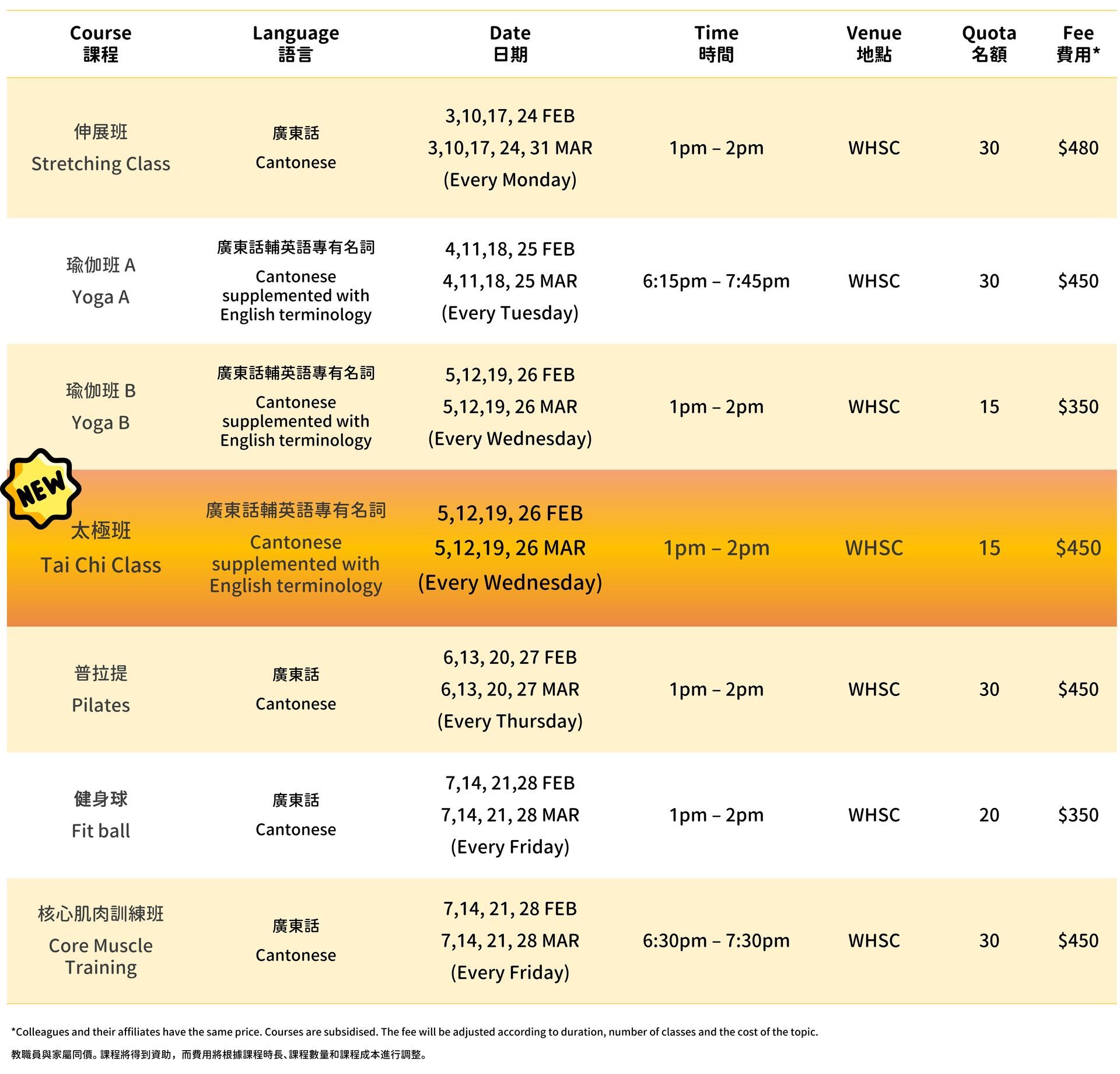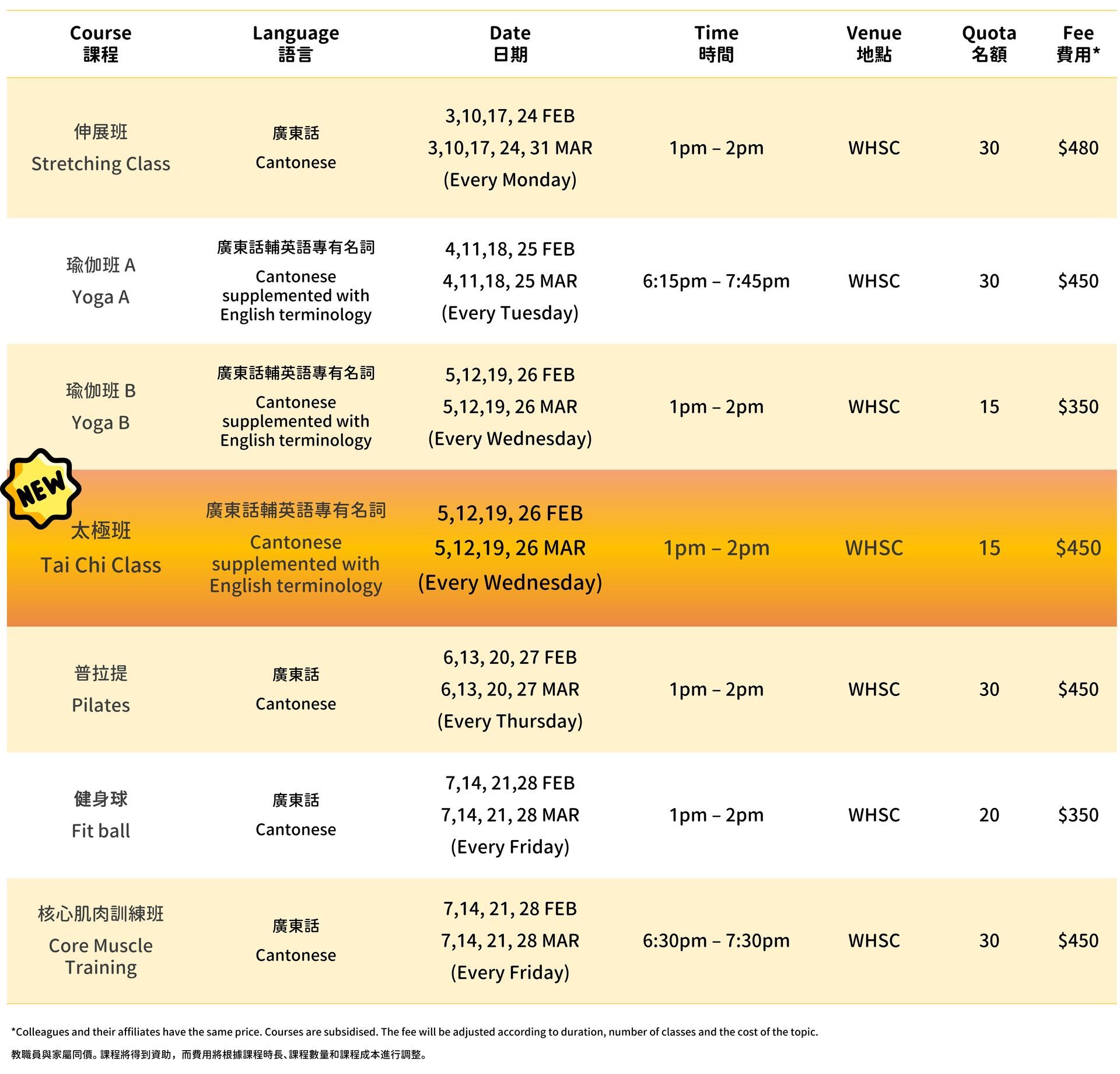 For colleagues, please process the enrolment thought the online booking system of WHSC.
For affiliates, please contact HRO for arrangement.
Course fee is non-refundable and non-transferable once enrolment is accepted.
No refund will be made for any reasons of absent.
HRO reserves the final right to accept / decline application and adjust (including course time, tutor, venue or cancel the course).
Please read Rules and Regulations before you enjoy our programme.